Between Mind and Matter (2019) explores the subtle and diffuse transition space between physical and perceived reality. How do we relate to this newly found space?
Seemingly tangible laser light creates a perceptual architecture in the space, modulating through the tension of a physical string model. The light is influenced by the gravitational pull of spatial sound objects through deep integration in the 4DSOUND engine.
Between Mind and Matter investigates how this perceptual architecture can create a living, enveloping and constantly shifting audiovisual environment, engaging with visitors during extended interactions and enhances their human experience. How do humans respond to these evolving interactions, in a process of mutual adaptation?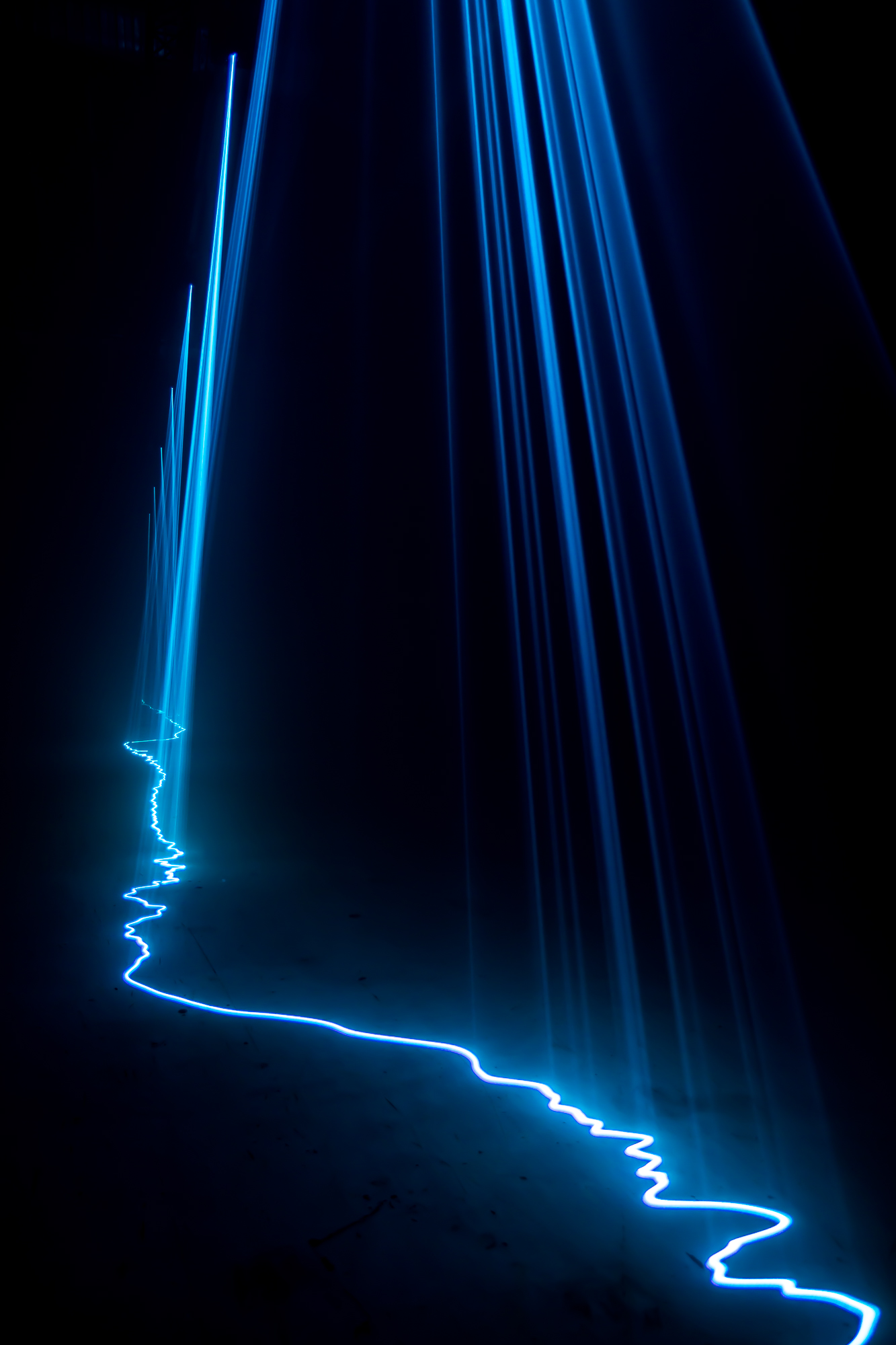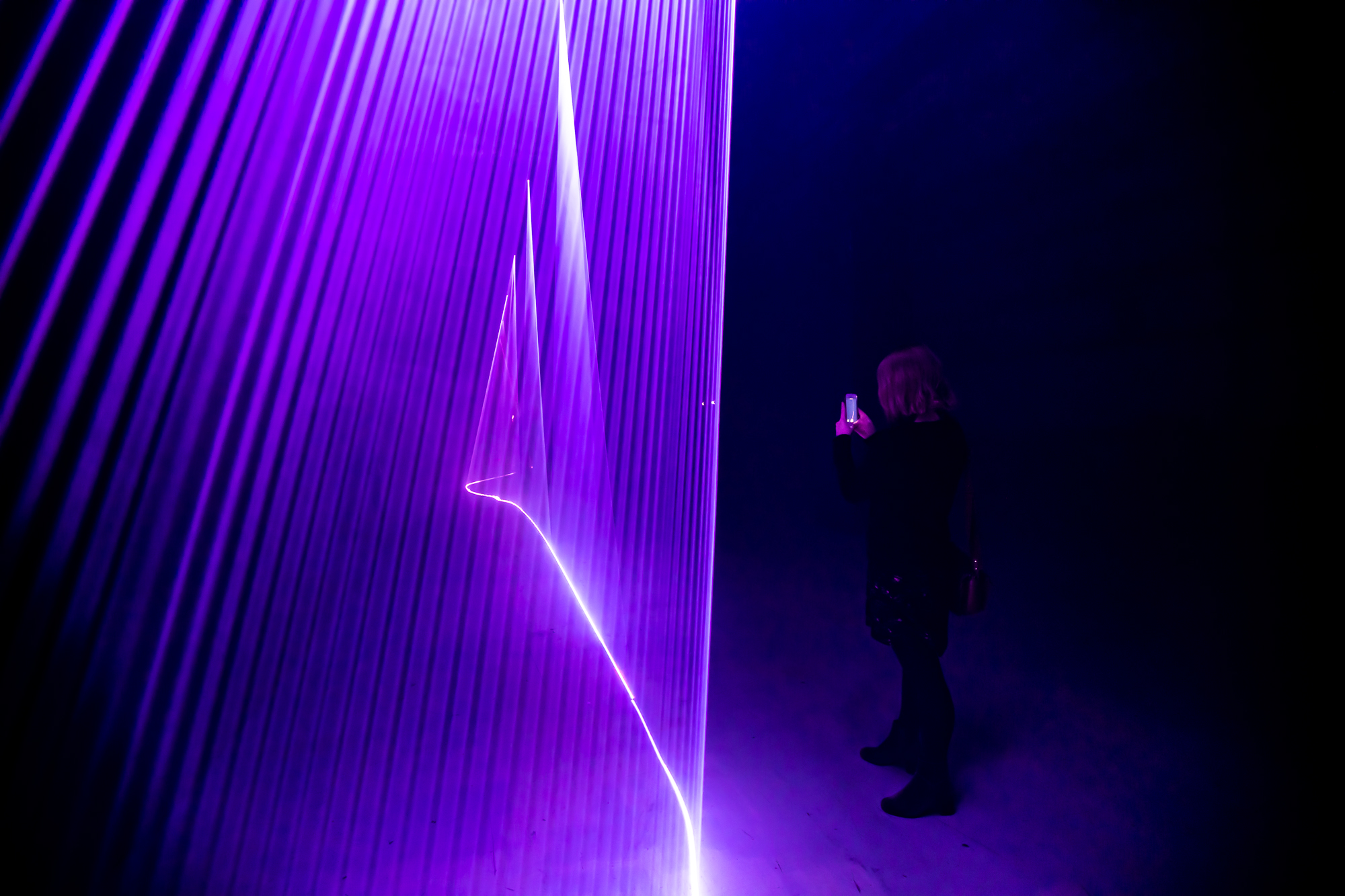 medium
8 RGB laser, hazers, 20.4 speaker system, 4DSOUND
created by 
Salvador Breed
Nick Verstand
in collaboration with 
Marcel Smit
Stijn van Beek
Maarten Vos
4DSOUND
commissioned by
STRP
year
2019
dimensions
32 x 8 x 5,5 meters
photo
Hanneke Wetzer
video
Blitzkickers
press
Volkskrant (NL): "Enchantingly beautiful and also slightly confusing" 
NRC (NL): "It's overwhelming and subtle at the same time: the wall of laser light sometimes seems soft as silk, at other times hard as steel."